Our LoRa Smart-Valve and Smart-Emitter are using native LoRaWAN protocol standards and are compliant with any gateways supporting this technology. However, if you don't have any gateway yet, we recommend a state-of-the-art solution being opened and smart enough to enhance our technology steps beyond: the CloudGate.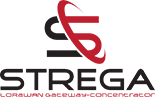 CloudGate is a modular, cost effective and industrial grade modem/router targeting massive deployment of remote sites: CloudGate technology is manufactured by OPTION International (see www.option.com). OPTION designs any specific daughter boards to fit the exact project requirements while matching customer's costs constraints.
CloudGate is a versatile indoor IIoT LoRaWAN gateway
Robust and reliable aluminum case
Fully programmable via LuvitRED (= NodeRED) or SDK
Secure IPsec VPN communication
Large range of protocol libraries (KNX, BACNET, MBus, ModBus, …)
2 slots for inserting optional daughter boards
WiFi access point option or 4-port 10/100 switch
9/30 Vdc power supply
optional DIN rail bracket
Working temperature up to +70°C
LoRa wireless board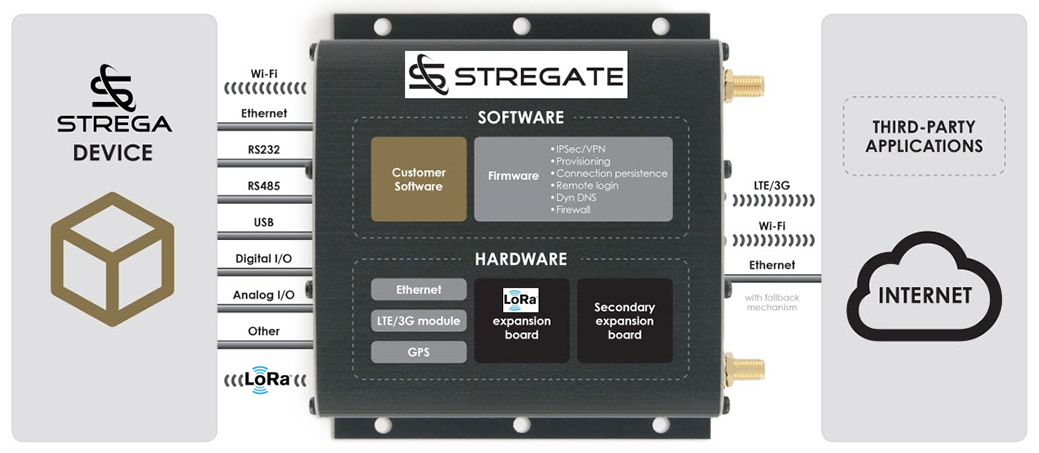 CloudGate is designed for connecting your STREGA devices to the internet. It can be equipped with an optional 4-port switch, a R232/485 serial port or become a WIFI access point and accomodates a LoRaWAN board.