Water conservation has become a focal point of discussion around the world and even more so over the last years. Many countries have been experiencing severe drought over the last 3 years. According to WWF, by 2025, two-thirds of the world's population may face water shortages.
Water covers 70% of our planet, and it is easy to think that it will always be plentiful. However, freshwater, the stuff we drink, bathe in, irrigate our farm fields with, is incredibly rare: only 3% of the world's water is freshwater.
Saving water has become more crucial than ever and people should still manage their water properly.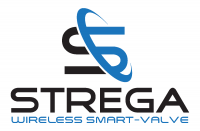 UTILITY BENEFITS
In addition to freeing field staff time and driving down operational costs, remote controlled shut-off smart-valves create the opportunity to offer pre-paid water services that automatically shut off when a customer has used up their allocation of purchased water.
This allows for increased flexibility on how customers purchase water services, helps manage unauthorized use in areas of frequent turnover (University Campus for example), and allows utility staff to focus on more urgent, higher priority maintenance activities.
How can prepaid water solutions help landlords and tenants conserve water?
Control
Tenants are in control of how much water they're using and how often. They don't have to worry about building up debt as they purchase water tokens, making them more aware of their consumption. A prepaid water meter will ensure that the tenant remains within their budget, and prevents any large and unexpected utility bills at month end.
Awareness
It is very difficult for tenants to judge their water usage. In hotter parts of the globe, watering gardens and mismanaging swimming pools can lead to excessive use, leaving tenants unaware of how much water they are actually using. Through Prepaid water meters solutions, tenants always have an idea of what their remaining balance is since it's displayed clearly on the meter screen. This helps them avoid nasty surprises and allows them to be more mindful of consumption.
Reporting
Property owners have access to extensive reports and other tools to manage their tenants' usage, via a login on the Prepaid website.
Reduced Admin
Water bills can cause numerous issues for property owners, as unexpectedly high costs could leave the owner having to take on the payments. This could lead to unnecessary admin and time spent dealing with the municipality, while debt collection costs on unpaid utility bills could also factor in.
Shut-Off valve
The STREGA shut-off valve will be turned off when user has used more than his credit or in case of abnormal water detection (leak ?).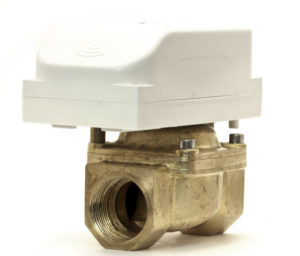 Specifications
Pipe section from  3/8'' to 3'' (DN10 to DN80)
Compliant with drinking water certifications (WRAS, ACS, NSF61-FDA, DZR, etc.)
Local Open/Close by manual override or magnet (can be disabled remotely)
Embedded decrementing pulse counting mechanisms with automatic shut-off when reaching 'zero'
Anti-fraud monitoring
Works in combination with any water meter brands
On-board temperature and hygrometry
Measurement of an external 0-10VDC signal (temperature, pressure, etc.)
BSP (G–ISO 228) or NPT threads (North America)