Healthcare facilities, such as hospitals and nursing homes, but also schools and universities, usually serve the populations at highest risk for Legionnaires' disease. These include older people and those who have certain risk factors, such as being a current or former smoker, having a chronic disease, or having a weakened immune system.


Healthcare facilities can have large complex water systems that promote Legionella (the bacterium that causes Legionnaires' disease) growth if not properly maintained.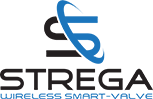 Controlling the propagation of bacteria in water systems can be challenging, but it is essential to protect patients or young kids. Legionnaires' disease is widespread, deadly and preventable by automating purges of the water pipes at recurrent intervals.
Researchers examined Legionnaires' disease cases reported from thousands of hospitals in the last 20 years: more than 67% have faced the issues at least once in their buildings.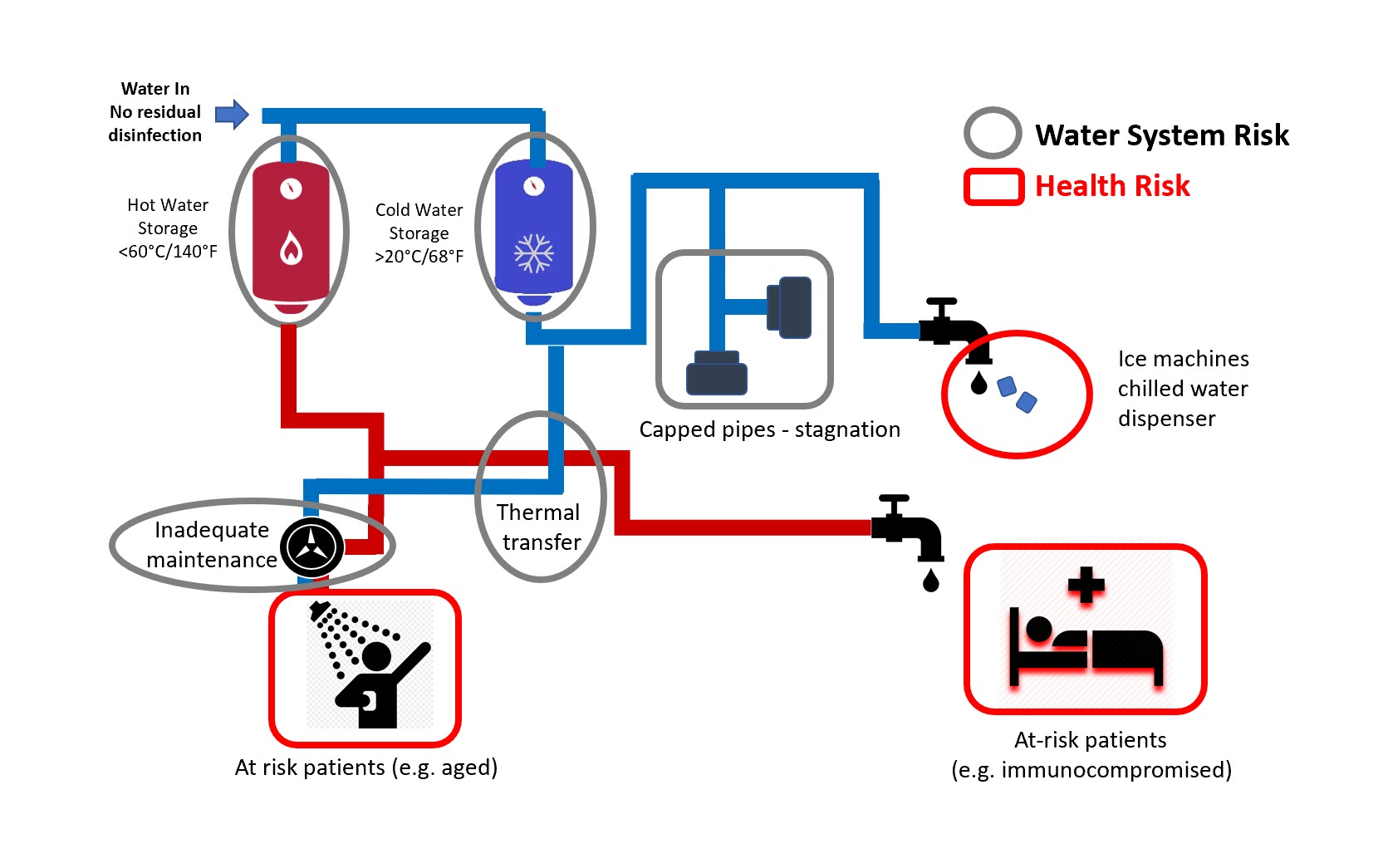 Legionella and other waterborne pathogens occur naturally in the environment, in bodies of water like lakes, rivers, and streams. Although municipalities treat their water with disinfectants like chlorine that can kill these pathogens, a number of factors may allow these pathogens to enter a building's water distribution system, such as:
Construction (including renovations and installation of new equipment): Vibrations and changes in water pressure can dislodge biofilm and release Legionella or other waterborne pathogens. Biofilm is a slimy layer in pipes in which pathogens can live; it can give pathogens a safe harbor from disinfectants.
Water main breaks: Changes in water pressure can dislodge biofilm and release Legionella or other waterborne pathogens. In addition, water main breaks can introduce dirt and other materials into the water that use up all of the available disinfectant.
Changes in municipal water quality: Changes in water quality can increase sediment, lower disinfectant levels, increase turbidity, or cause pH to be outside recommended ranges. Also, if a supplier changes the type of disinfectant it uses, this change can impact how the water management program team should monitor its building water systems.
In addition, factors within building water systems can promote Legionella growth, including:
– Biofilm, scale, and sediment
– Fluctuations in water temperature and pH
– Inadequate levels of disinfectant
– Changes in water pressure
– Water stagnation

Specifications
Pipe section from  3/8'' to 3'' (DN10 to DN80)
Supports cold and hot water up to 140°C/284°F
Automatic time-controlled flushing of your pipe
Potable water certified (WRAS, ACS, NSF61-FDA, DZR, etc.)
Local Open/Close by manual override or magnet (can be disabled remotely)
Anti-fraud monitoring
On-board temperature and hygrometry
Measurement of an external 0-10VDC signal (temperature, pressure, etc.)
BSP (G–ISO 228) or NPT threads (North America)